PlazaYûichi Yokoyama
traduit par Makiko Furuichi, Céline Bruel & Laurent Bruel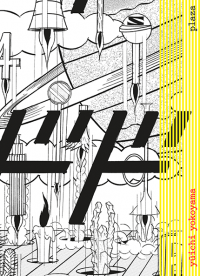 Sur une sorte de tapis roulant qui fait office de scène défilent les objets les plus hétéroclites, les assemblages et les acrobaties les plus grotesques accomplis par d'inquiétants personnages costumés. En contrebas de la scène, en dépit des agressions physiques dont il est constamment l'objet, le public manifeste une ferveur croissante, une excitation qui confine bientôt à l'extase mystique.
Plaza est un mélange de défilé de carnaval frénétique et de parade militaire qui n'offre aucun moment de répit, qui jamais ne trahit aucune baisse de régime. Plaza est une fête mécanique dyonisiaque, un spectacle grandiose qui célèbre pêle-mêle les origines de l'univers, l'animisme, les dieux, les objets manufacturés, le dévouement, la célébration elle-même, le totalitarisme et la quatrième dimension.
Plaza est une fantasmagorie visuelle à demi dissimulée derrière les lourdes onomatopées qu'engendrent son tumulte. Plaza est une cérémonie dédiée au mouvement, à la dynamique des formes et à la fantaisie, au chaos et à la création. Plaza est un nouveau et joyeux manifeste de Yokoyama en faveur d'une bande dessinée libre.
Sélectionné par les libraires pour le Prix BD du festival Gribouillis 2022.
REVUE DE PRESSE
The Comics Journal, Matt Seneca, 3/7/2019
This book feels like a beautiful map of unfamiliar territory written in a foreign language — flummoxing to be sure, but an artifact to be prized nonetheless. It is what it is. If you're into Yokoyama you know comics that make too much sense are overrated anyhow.
[+]
240 pages, offset noir & blanc, octobre 2021
broché, reliure otabind, 21 x 29 cm
9782916383651, 32 €
sélection Gribouillis 2022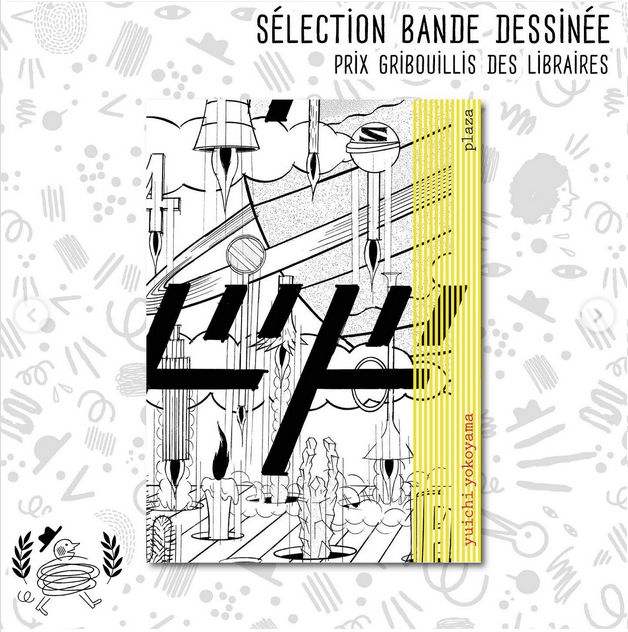 Plaza : manuscrit
En juin 2018, sur la table de travail que Yûichi Yokoyama a occupée durant quelques jours à l'atelier René Tazé (Paris), une partie du manuscrit de Plaza, et l'une des plaques gravées à la point sèche que Yokoyama en a tiré, à l'invitation de MEL Publisher.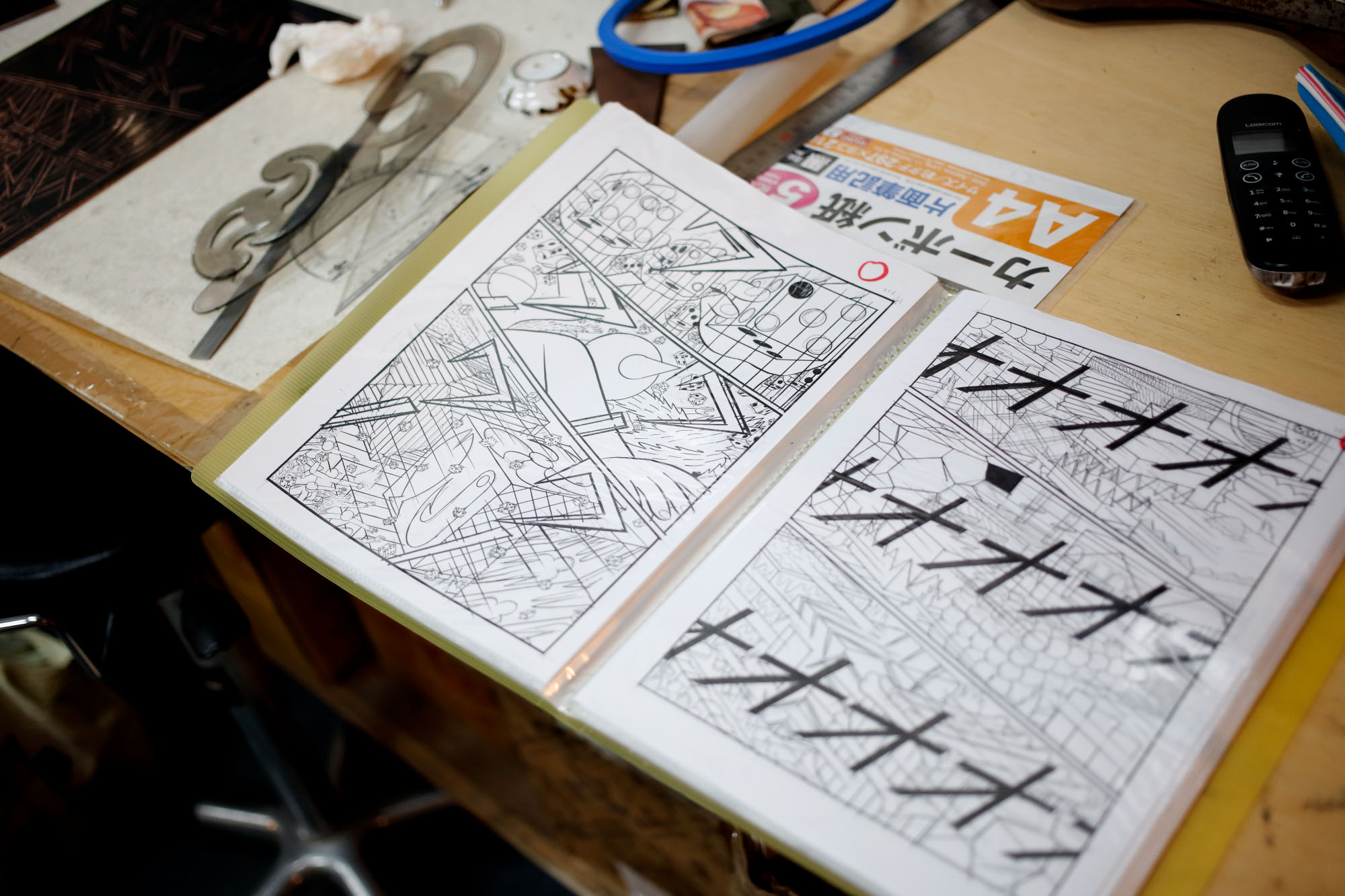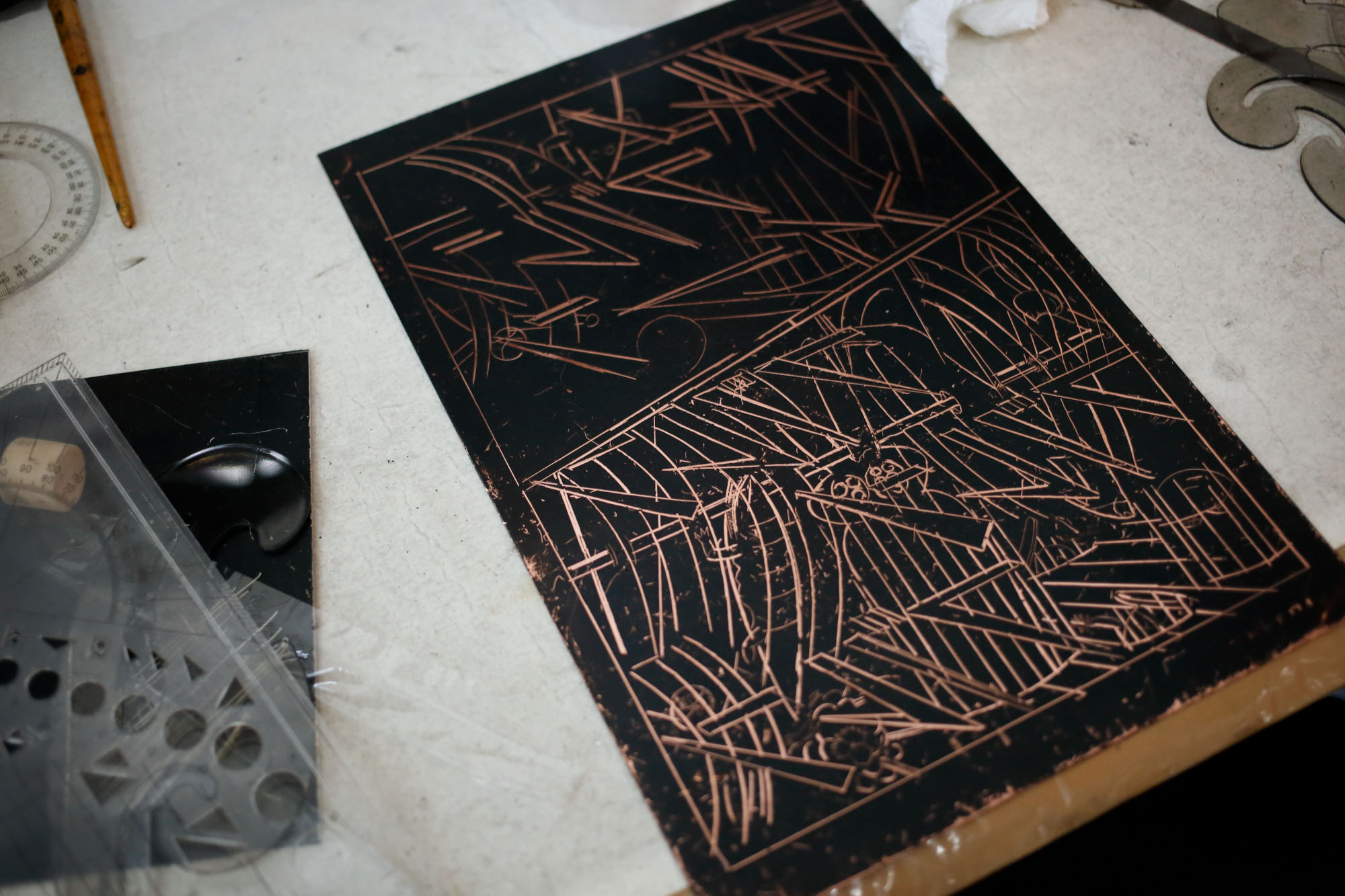 Plaza : croquis
Un aperçu des recherches préparatoires à Plaza.